Charlotte's Top Dealership For Exotic Car Collectors
The attraction of exotic and expensive automobiles rests in their peculiar blend of aesthetics, performance, and exclusivity, catering to individuals who seek the extraordinary. Owning a luxury vehicle is no longer only about going from point A to point B, it's about making a statement. We'll explore the significance of opulent vehicles in the contemporary world.
Your first stop for finding the luxury vehicle of your dreams should be the Charlotte dealership. We provide excellent options for flexible financing in addition to our impressive range to make buying your ideal car more affordable than ever. Explore our dealership right away and be ready to take advantage of a fantastic offer on a luxury automobile in Charlotte.
Indulge in Luxurious Cars at Charlotte
Contemporary innovation, unmatched workmanship, and absolute exclusivity have combined to create luxury cars more than just transit; they are fragments of art that represent prestige, power, performance, and grandiosity. These cars are highly sought-after collectibles because of their small production runs, which appeal to a narrow group of people who value their rarity and distinctiveness.
Audi – The Superior Engineering and Modern Features
Audi is recognized for its superior engineering and modern features. Whether in luxurious sedans or sporty coupes, the Audi name has come to be connected with the most exquisite levels of craftsmanship and driving satisfaction. Our dealership has a great assortment of pre-owned Audi vehicles. At our dealership the following Audi vehicles are available
Audi R8
Audi RS 6 Avant
Audi S5
Bentley – Luxury and Performance
When it comes to the pinnacle of British luxury and performance, the term "Bentley" is synonymous. The Continental, Bentayga, and Flying Spur are just a few of the myriad pre-owned Bentley cars that are available at the site. The first stage in setting a Bentley apart from other high-end vehicles is the selection of its materials. Only top-notch, eco-friendly materials, including modern synthetics and traditional hardwoods and leathers, are used. Any driver may appreciate a Bentley thanks to the powerful W12 engine in the Bentayga, the Flying Spur's top speed of 195 mph, the high demand for the Continental, and its affordable pricing.
McLaren – The Contemporary Technology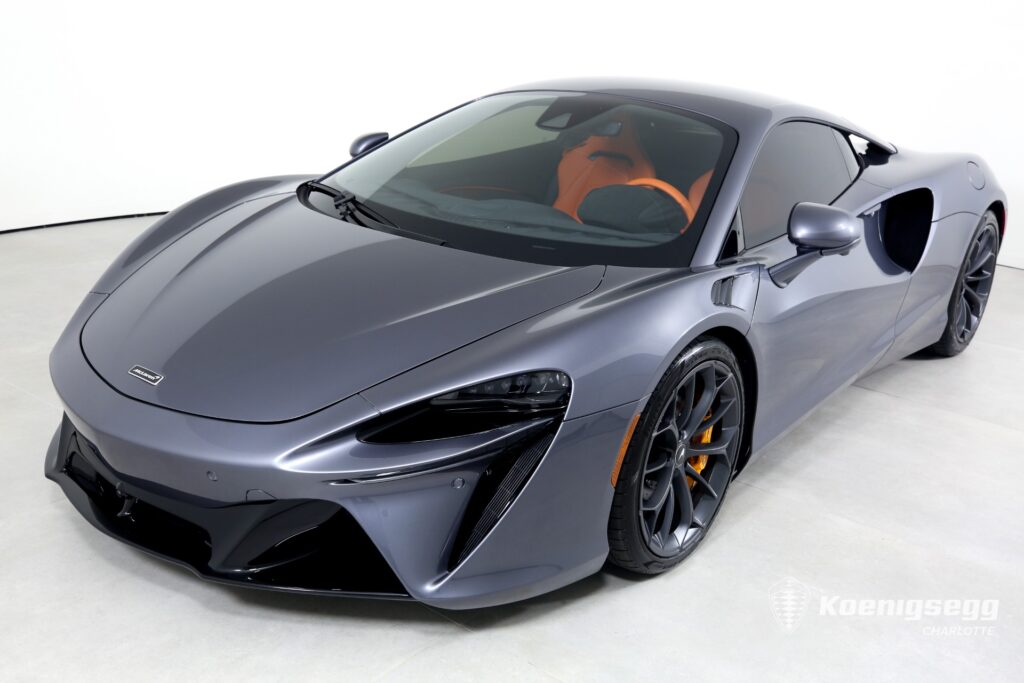 The characteristics of McLaren are contemporary technology and customization. You may select the specialized features and specifications that best suit your needs. McLaren blends cutting-edge technology, exquisite engineering, and a sleek, fashionable look. The following McLaren convertibles are available at our auto dealership, and they are sure to spark your interest in purchasing the ideal sports car.
McLaren 570S Spider
McLaren 600LT Spider
McLaren 650S Spider
McLaren 675LT
McLaren 765LT Spider
Porsche – Speed and Style
The best examples of speed and style are Porsche cars. The store carries every Porsche body style, from fast coupes to robust SUVs. Performance and handling are set to a standard by the Porsche 911. The highest athletic performance and versatile design are found in the Porsche Macan model. Our shop's outstanding selection of models never fails to entice you with their performance, refinement, and good looks. Our dealership has the following Porsche inventory in-store;
Porsche 911
Porsche Cayenne
Porsche Macan
Porsche Taycan
Ferrari – High-Performance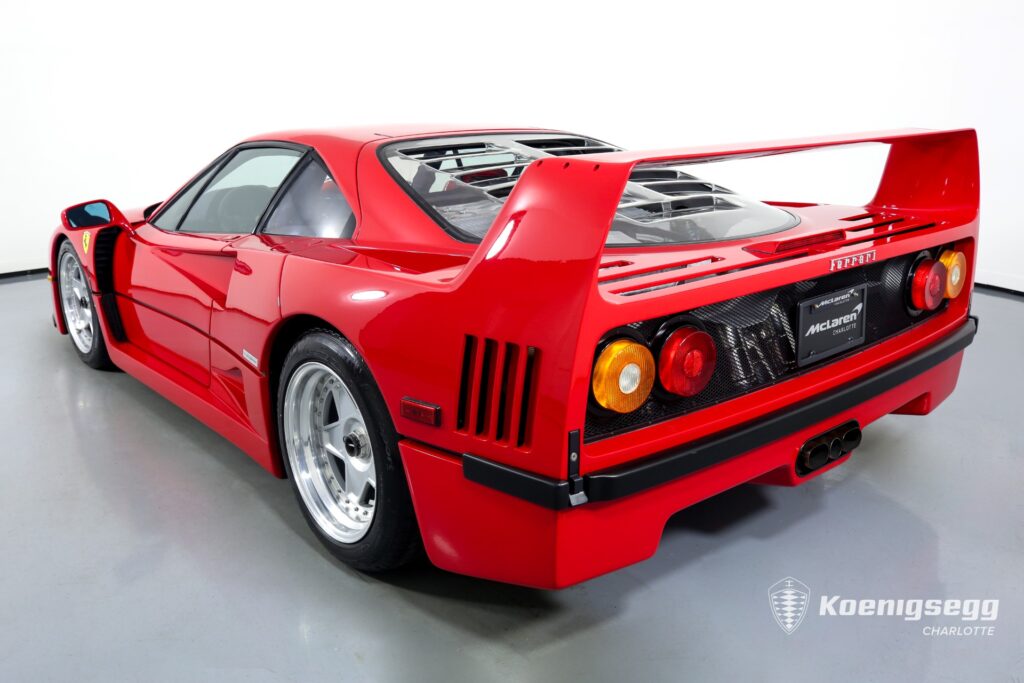 Ingenuity, luxury, and speed have always been associated with Ferrari. Ferrari's signature color- Rosso Corsa, represents the speed and performance of the open road. Italian automobiles are attractive and high-performing due to their sleek and aerodynamic design. Ferraris go through a rigorous engineering and safety testing process. Ferrari's creativity and passion will ensure that it stays a top automaker. The following Ferrari models are included in the inventory:
Ferrari 488 GTB
Ferrari 812 Superfast
Ferrari F430
Ferrari Portofino
Ferrari SF90 Stradale
Rolls Royce – Excellent Craftsmanship
The craftsmanship and quality of Rolls Royce are excellent. The distinctive grille and powerful engine of this premium car provide a comfortable ride. The Rolls Royce stands out over other luxury vehicles thanks to its cutting-edge features, including keyless entry, automated cruise control, nighttime vision aid, and a host more. With our marvelous and hippest inventory of Rolls Royce models and trims, you may enjoy the singular and distinctive experience of driving one in Charlotte.
Rolls Royce Cullinan
Rolls Royce Dawn
Rolls Royce Ghost
Rolls Royce Phantom
Rolls Royce Phantom drophead coupe
Rolls Royce Wraith
Aston Martin – Elegant Style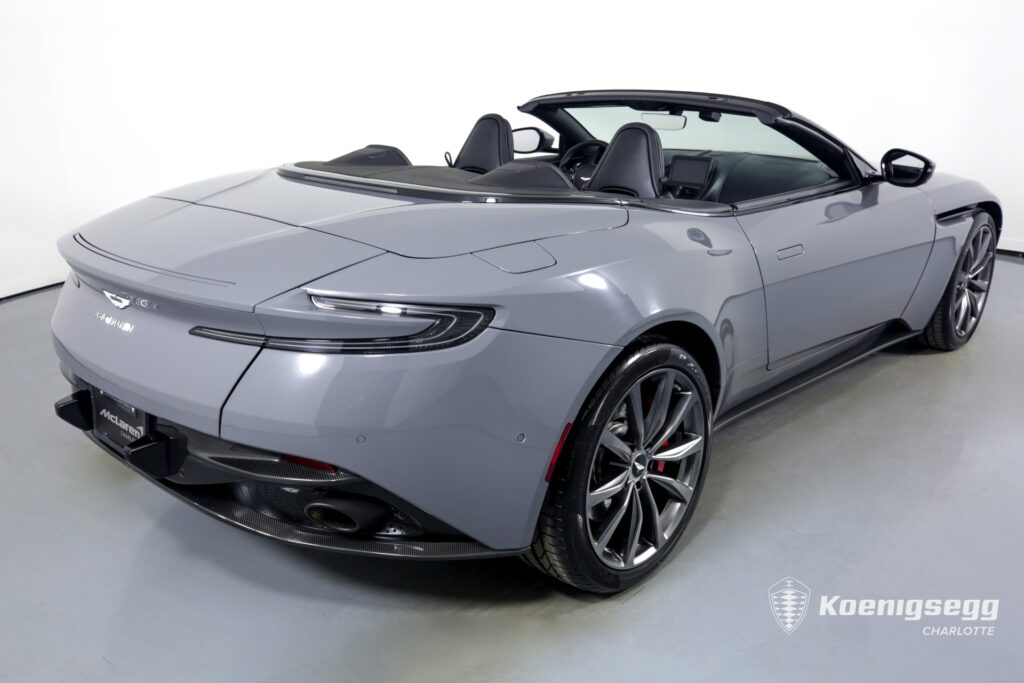 Aston Martin is a luxury automobile that is associated with style, elegance, and great performance. With its elegant design, potent engine, and distinguished pedigree, it has an identity that has won over the hearts of both luxury and auto enthusiasts. Due to its unique blend of high performance, rarity, legacy, and craftsmanship, this luxury vehicle is very sought after. View the variety of hard-to-find new or used Aston Martins at our dealership if you're interested in purchasing one of these luxurious sports vehicles.
Aston Martin DB11
Aston Martin DBX
Aston Martin Vantage
Exceptional Vintage Exotic Cars at Charlotte
Exotic rare vehicles are an exclusive category of limited-edition automobiles that push the limits of performance, engineering, and design. These exotic vehicles, which are offered at our dealership, stand out from traditional vehicles by virtue of their uniqueness. The rare exotic vehicles in our dealership's inventory include the following.
1957 Mercedes- Benz 190SL
The legendary Mercedes-Benz 190SL model, with its exquisite style and spectacular 1.9-liter inline-four engine, has a particular place in the archives of automotive history. It perfectly encapsulates open-top driving. The 1957 Mercedes-Benz 190 SL captures the spirit of the past with its alluring combination of grace and power.
Get the Blend of Exotic and Luxury
At Charlotte, we provide enthusiasts with a doorway into a world of unmatched exclusivity, sophistication, and performance. For collectors and enthusiasts seeking to witness the peak of automobile engineering and design, our dealership serves as the center of their automotive fantasies. A selection of the best most expertly made luxury and exotic cars will welcome you when you visit our showroom in Charlotte.