Koenigsegg Regera

The First Fully Robotized Car
World-class performance never looked so good. Introducing the new Koenigsegg Regera. Designed to deliver a thrilling and luxurious drive. This vehicle stacks up against any other in the world, blending track tested performance with an elegant interior. Drivers will love its handling on the road and its features behind the wheel. The Regera can provide an invigorating joyride on the open road, or a relaxing drive through the countryside. Discover how the Regera continues Koenigsegg's rich heritage for exceptional engineering. Get behind the wheel of this exclusive sports car. Available now at Koenigsegg Charlotte.
The Regera makes a strong first impression with its impressive speed. At first release, it set a world record, accelerating from a standstill to 400 km/h in under 20 seconds. Koenigsegg's masterful engineering puts all its vehicles in a class of their own. The Regera is no exception. Unlike other high-performance sports cars, the Regera does not compromise luxury. Features include memory foam seats, a nine-inch infotainment system, and WiFi, to name a few. Comfortably enjoy the world's premium driving experience.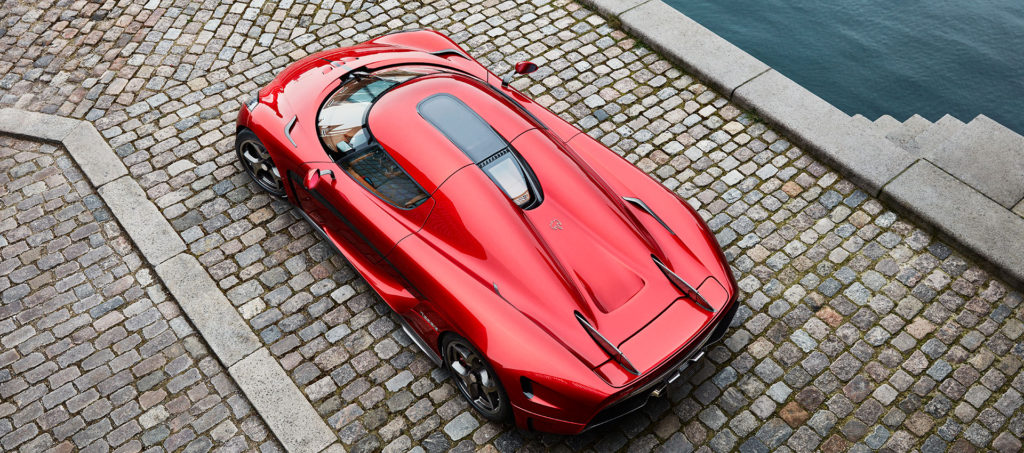 The Heart of The Matter
Koenigsegg famously always pushes to reach new heights in automotive performance. Inside the Regera is the maker's latest achievement. This vehicle features a twin turbo 5.0-liter V8 internal combustion engine. The car's powertrain can churn out a combined 1,500 horsepower. However, the engine is still light weight, keeping the Regera nimble and efficient. In addition, the signature Direct Drive system propels the Regera forward with instant torque. With such powerful engineering, the Regera still can deliver a surprisingly comfortable ride. With many luxury features, the Regera adapts to the mood of the driver and delivers on every occasion. Similar high-end sports cars can't match the Regera's comfort and practicality. The active shock absorbers keep you steady, even on more difficult roads. Plus, you will enjoy a serene, pleasurable drive, thanks to mounts that isolate engine noise.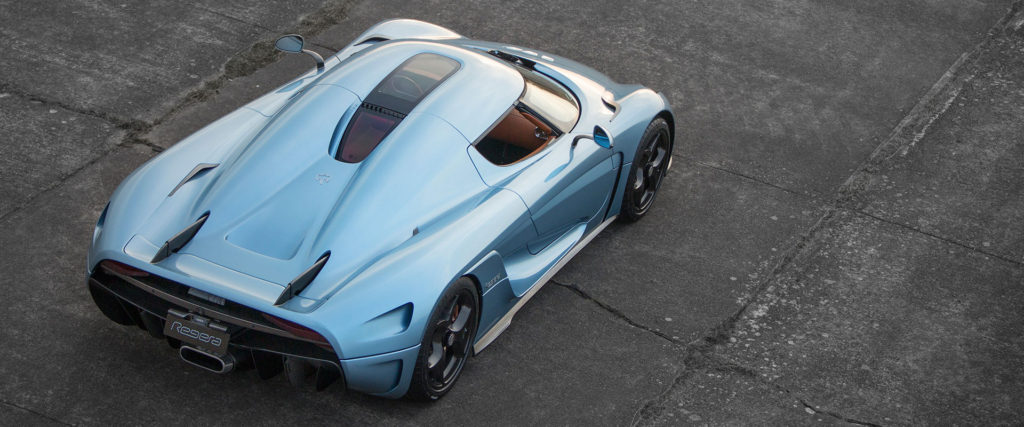 A New Level of Luxury
Beyond the driving proficiency and outstanding comfort, the Regera offers many more revolutionary features. Doors and body closures operate at the touch of a button. This makes the Regera the world's first fully robotized car. For reduced drag, the rear wind can retract into the car's body. Plus, a tuned exhaust gives the Regera its distinctive roar. The Koenigsegg Regera ranks as one of the world's most capable, versatile, and luxurious cars. It is also among the most exclusive. Experience the one-of-a-kind power and sophistication today. Ask for more information about the Regera at Koenigsegg Charlotte.